Firmenbeschreibung
You're someone who wants to influence your own development. You're looking for a company where you have the opportunity to pursue your interests across functions and geographies. Where a job title is not considered the final
definition of who you are, but the starting point. To be successful in this role you call yourself a team player with an open-minded, trusting, communicative and proactive working manner enjoying working in a culturally diverse and global context.

Stellenbeschreibung
Tasks & Responsibilites
Provide support on the technical side of our Learning Management System (Cornerstone) to the entire department on various subjects (Tool Support: managing learner groups, learning assignments and training packages, reporting, handling Learner's requests)
Create documentation, reference materials, job aids, and handouts as needed
Participate in the community of training administrators
Help in audit preparation and support regarding the topic training and compliance
Support the team with daily administrative tasks (setting up meetings, maintenance of generic mailbox and Team gDrive)
Wir erwarten
Must Haves:
Apprenticeship in office administration or Bachelor/Master in Business Administration or similar
Minimum 1 year work experience in commercial field or service sector, ideally in Learning/Training
First experience in working with Cornerstone or similar Leaning Management System
Good knowledge and affinity with tools and quality (MS products, GSuite, GDrive)
Excellent verbal and written communication skills in English and very good German skills are necessary
Nice to haves:
Teamplayer and open-minded
Strong communication, collaboration and problem-solving skills
Great customer oriented and flexible mindset in order to provide flawless support
Structured, reliable and accurate working manner, ability to prioritize, plan and manage multiple tasks
Strong analytical thinking skills
Wir bieten
Diverse, responsible and independent work
Support from a strong and motivated team
Flexible working hours by arrangement with supervisors
Possibility to extend the one year assignment
Good employment conditions
Max. Payrate: CHF 41.50/H
Bitte beachten Sie, dass wir Bewerbungen per Post gerne berücksichtigen, aus administrativen Gründen jedoch nicht zurückschicken können.

Dieses Inserat wurde unter https://www.team.jobs/te9l4q publiziert.

Arbeitsort
Rotkreuz ZG
Stellenart
Temporärstelle

Kontakt
dasteam ag
Hirschengraben 41
6003 Luzern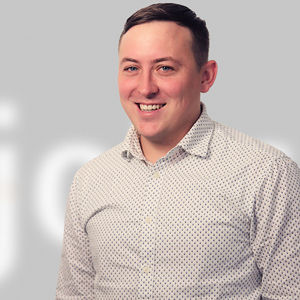 Fabio Minder
Tel.: +41 41 226 16 16
f.minder@team.jobs