Firmenbeschreibung
The Company in Rotkreuz is one of the world's leading providers of diagnostic system solutions for clinics, laboratories and doctors' offices. The company employs over 2200 people in Rotkreuz.
The Business Area Centralised & Point of Care Solutions establishes a new R&D team to develop the next generation of highly innovative and patient oriented Lab Hematology IVD systems for Central Lab solutions at site Rotkreuz.
They are looking for a lab technician with first experiences in working with biological material to assist our Hematology Team in the day-to-day tasks in the laboratory.

Stellenbeschreibung
Tasks and responsibilities:
Support in the Biosafety level 2 (BSL-2) laboratory
Running of test series with human samples and controls, performing daily routines
Maintaining of the laboratory, laboratory analyzers and analytical instruments
Tracking laboratory inventory (e.g supplies, specimens, raw materials, reagents)
Support with sample logistics
Close collaboration with scientists, engineers and hematology expert
Support by conducting laboratory experiments and protocol testing with human samples on specific equipment (e.g. Hematology Analyzers)
Independent execution and documentation of performed experiments.
Wir erwarten
Must haves:
Apprenticeship as lab technician (Chemistry, Biology, Medical diagnostics, Biomedical Analysis or similar) or a Bachelor in Life Sciences
Min. 1 year experience in working with biological material and potentially infectious samples in a laboratory
Very good spoken and written command of English is a must and good command of German is a plus (team language is English)
Good knowledge of MS Office (Word, Excel)
Nice to haves:
Technical affinity
Good documentation skills
Flexibility, ability to grasp quickly new topics, understand problems and work under pressure
Good communication and team player skills, but also the ability to work independently
Cooperation in an interdisciplinary and intercultural team
Working hours:
Flexible between 07:00am – 06:00 pm
Wir bieten
Diverse, responsible and independent work
Support from a strong and motivated team
Flexible working hours by arrangement with supervisors
Possibility to extend the one year assignment
Payrate max CHF 45/H
Bitte beachten Sie, dass wir Bewerbungen per Post gerne berücksichtigen, aus administrativen Gründen jedoch nicht zurückschicken können.

Dieses Inserat wurde unter https://www.team.jobs/ql3tt3 publiziert.

Arbeitsort
Rotkreuz ZG
Stellenart
Temporärstelle

Kontakt
dasteam ag
Hirschengraben 41
6003 Luzern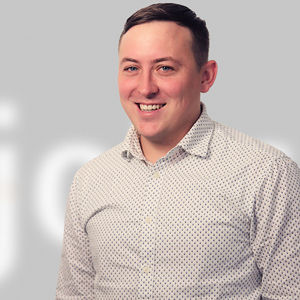 Fabio Minder
Tel.: +41 41 226 16 16
f.minder@team.jobs