Firmenbeschreibung
The Biospecimen Management team (BSM) at RDI leads the acquisition, management of biological materials and clinical samples and associated data designed to facilitate and advance RDI development activities. BSM collaborates with RMD's Life Cycle Teams, Projects, and Functional Areas to ensure that customer requirements for biological materials are agreed to, via formal established processes, communicated to on a periodic basis, and met per commitment in compliance with Good Laboratory Practices, Good Clinical Data Management Practices, Quality, and Business standards.

Stellenbeschreibung
Tasks and Responsibilities:
Organization, coordination und communication with external Elpro people
Organization of sensor changings, eg. from -20°C to -80°C connection including defrosting, change of batteries, decontamination and decommissioning.
Supports daily operation associated with the BioRepository at RDI including; sample registration, shipment (import & export), and verification activities in a validated laboratory information management system.
Maintains an accurate inventory of biological materials in the biospecimen repository, conducts periodic checks for assessment, and resolves discrepancies as presented.
Conducts data management activities, such as, data file transfers from suppliers, tracking of source data files, data review, data transcription, data import, data quality and consistency checks, resolution of data discrepancies, and data export while working within a validated laboratory information management system.
Assumes accountability for data entry into validated database(s), ensures that information is entered accurately and consistently, and according to established formats.
Writing risk analysis by themselves.
Wir erwarten
Must Haves:
At least a Bachelor's degree in a related biological environment or similar level of education (e.g. Microbiology, Biology, Molecularbiology or Life Sciences)
At least 2 years experience in the life sciences industry, preferred in a laboratory setting or clinical operations required.
Prior experience in research & diagnostics, pharmaceutical, clinical or medical device industry preferred.
Working knowledge of laboratory inventory management systems (LIMs) and or/regulatory requirements a plus.
Excellent data handling skills, meticulous and proficient with MS Excel is a MUST
Proficient in English is a must, German would be a plus
Nice to Haves:
Good organizational, written and verbal communication skills.
Team player, self-organized, motivated individual and solution driven individual who can maintain quality, accuracy and timeliness of deliverables.
Working hours:
Wir bieten
Diverse, responsible and independent work
Support from a strong and motivated team
Flexible working hours by arrangement with supervisors
Possibility to extend the six month assignment
Payrate max CHF 45/H
Bitte beachten Sie, dass wir Bewerbungen per Post gerne berücksichtigen, aus administrativen Gründen jedoch nicht zurückschicken können.

Dieses Inserat wurde unter https://www.team.jobs/c8t3a1 publiziert.

Arbeitsort
Rotkreuz ZG
Stellenart
Temporärstelle

Kontakt
dasteam ag
Hirschengraben 41
6003 Luzern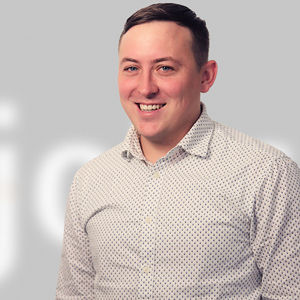 Fabio Minder
Tel.: +41 41 226 16 16
f.minder@team.jobs